Break Tank with Airgap CAT5
D&O technics specialises in developing, designing and manufacturing break tanks compliant to EN1717
Shop Now
These Break Tanks are completely ready PLUG & RUN and assembled in Belgium. We have the largest range in Europe.
D&O Technics Supplies Many Pump Dealers And Pump Manufacturers in Europe.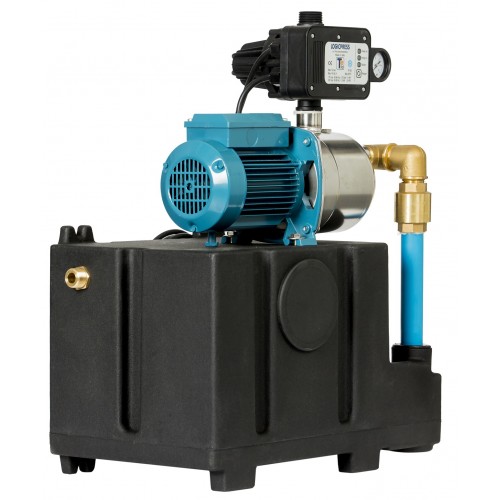 These units can be used as booster set to increase the waterpressure for domestic & commercial applications but also as a physical brake between water from the mains and the taps.
Whether you need to increase mains water pressure or pressurise your private water supply, we have the solution to all your water pressure problems.
These breaktanks can be supplied with a surface selfpriming or submersible pump and different kind of controllers.
All our units have certificats from BELGAQUA and are WRAS compliant and in accordance to KIWA guidelines.
Europe's Leading Supplier!
Please call us on +32 479 979897  or via our contact page if you have any further questions or require help in selecting the right pump for your application